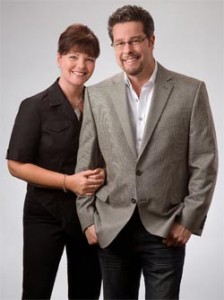 Nancy Roberts and Chris Kenney are co-owners of Universal Insights, Inc., a company that provides marketing and mindset solutions to business owners and entrepreneurs.
Nancy and Chris are also co-creators of Income180, a proprietary system that helps business owners turn around their income in 90 days.
Throughout many business ventures, Nancy & Chris realized the mistakes that they were making that were holding them back. When they started correcting these mistakes, their income skyrocketed. Through speaking engagements and strategic coaching, Nancy & Chris have shared these secrets to helped women entrepreneurs across the country achieve their dreams of 6-figure success.
Read more about Nancy and Chris and their journey to success >>
---