---
The Celestine Prophecy – An Adventure
By James Redfield
The inside cover of this book reads, "Are three decades of interest in modern physics, ecology, mystical religion and interpersonal psychology finally synthesizing into a new spiritual "common sense"? While you may have never asked yourself this exact question, you may have acknowledged that the world needs some type of transformation and questioned how this might occur.
This book is a fable about such a transformation revealed through a manuscript with 9 insights. Each insight brings the reader (and the main character) closer to understanding human behavior, why we are here and how to save each other and the planet. Each insight will have you examining your own life, behavior, perceptions and point of view.
Bottom line: If you liked the way The Da Vinci Code intertwined history and religion, and left you wondering what was fact and what was fiction, you should get this book.
Back to top
---
Crucial Conversations – Tools for Talking When the Stakes are High
By Kerry Patterson, Joseph Grenny, Ron McMillan, Al Switzler
Of the many books in my library, this is the most recommended to others. I've bought this book for clients, family members, friends, and newly married couples. Crucial Conversations goes beyond being just another book about communication. It is a handbook, an instruction manual. My copy is earmarked, highlighted, and written in.
One of the most compelling lessons is how to suspend your interpretation of a situation and stick to the facts. This one concept has improved my emotional reaction to events and "difficult" people more than any other.
The foreword for Crucial Conversations was written by Stephen Covey. Ron McMillan, one of the authors, co-founded the Covey Leadership Center and was VP of research and development for seven years.
Bottom line: Get this book!
---
Influence - The Psychology of Persuasion
By Robert Cialdini
Book Review coming!
Bottom line:
---
Loving What Is
By Byron Katie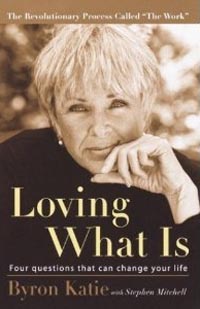 Book Review coming!
Bottom line:
---
The Millions Within
By David Neagle
Book Review coming!
Bottom line:
---
Never Good Enough – Freeing Yourself from the Chains of Perfectionism
By Monica Ramirez Basco, Ph.D.
There are some occupations where being a perfectionist definitely pays off. Brain surgeon comes to mind. And there are definitely times when someone with an eye for details is the right person for the job. But for the self-proclaimed perfectionists of the world, theirs is a sometimes frustrating, maybe even painful existence.
Most perfectionists spend an inordinate amount of time trying to do things exactly right to avoid criticism. They worry that nothing they do is ever good enough. They feel repeatedly let down because their expectations are so high. This author points out that uncontrolled perfectionism can lead to depression, anxiety, low self-esteem, fear of failure, and broken marriages and friendships.
Completing the thirty-question self-test will help you determine your perfectionism profile. From there, Dr. Basco helps you understand why you feel driven to get things "just right" and shows you step-by-step how to overcome damaging perfectionist tendencies.
Bottom line: If the fear of making mistakes leaves you tied in knots, this book will help.
---
The New Science of Selling and Persuasion – How Smart Companies and Great Salespeople Sell
By William T. Brooks
If you are in sales, manage salespeople, or run an organization AND you like lists you should get this book. The 21 Biggest Myths of Twentieth-Century Selling; The 12 Most Universal Sales Truths; 101 Universal Sales Management Truths. All these lists contain useful information about selling and the sales process.
The real value of this book is that Mr. Brooks doesn't get hooked on one "secret to sales success" and promote that to the exclusion of all others. He looks at all aspects of running a successful sales organization. From getting the right people on the team ("Salespeople must be hired with caution, launched with clarity, and the underperforming ones replaced with dispatch."), giving them a process to follow ("Most salespeople have a reasonable level of selling skill. Most, however, don't have a systematic, consistent way of implementing it."), to the responsibility of the sales manager ("A sales organization cannot be led from behind a desk.")
Bottom line: If your living depends upon selling, you will get your return on investment from this book.
Back to top
---
The Seven Habits of Highly Effective People
By Stephen R. Covey
So many of the concepts in this book have been used and reiterated over the years, it's easy to forget where they came from. Sharpen the Saw, Think Win/Win, Begin with the End in Mind; all of these are Covey's ideas.
I've never experienced a better technique for delegating than Covey's Stewardship Delegation. The focus is on results rather than methods. Every manager who has been guilty of micro-managing should be required to read this book. Covey shows his understanding of human behavior when he writes, "Trust is the highest form of human motivation. It brings out the very best in people. But it takes time and patience, and it doesn't preclude the necessity to train and develop people so that their competency can rise to the level of that trust."
Bottom line: An oldie, but a goodie!
Back to top
---
Think and Grow Rich
By Napoleon Hill
This book, published in 1937, is a 20 year long research study of the world's richest men (starting with Andrew Carnegie, who commissioned the research project) that discovered the "secrets" to their fortunes. Fortunately, none of these secrets had to do with genius level IQ's (although they did have "specialized knowledge") or making scientific breakthroughs. No, these secrets are simple enough for ordinary men to understand and replicate.
The first secret, and the most essential, is a burning desire for riches. He gives six practical steps to convert this desire into its financial equivalent. Thomas Edison "placed his stamp of approval upon them as being, not only the steps essential for the accumulation of money, but for the attainment of any goal."
This is the case with the secrets contained in this book. Any goal you set will require; Desire, Faith, Specialized Knowledge, Organized Planning, Persistence, Support, etc.
Throughout the book, Mr. Hill provides lists and personal inventories to measure your self against the principles of these secrets. Thirty-one Ways to Fail; Eleven Secrets of Leadership; Four Steps to Persistence… all provide self assessment.
Bottom line: Although written long ago, the formula for success contained within this book has not changed significantly over the years. If you resonated with "The Millionaire Next Door" or "Rich Dad, Poor Dad," you will likewise enjoy this book.
Back to top
---
The Ultimate Sales Machine
By Chet Holmes
Book Review coming!
Bottom line: